AGP Classy Gal Chloe CGC – "Chloe"  is our beautiful  American girl and has a classic Golden personality. Chloe is very smart, loves people and gets along well with everyone. She has a great pedigree and is champion sired (pictured below). Chloe lives with my sister's family next door and is loved by her two girls 🙂 Chloe also goes to school everyday with my sister who teaches the Vet Science class at our local high school.  She is the mascot for the class and loved by many. She has earned her CGC and passed her test with flying colors!  She is also now a certified therapy dog with Alliance of therapy Dogs. She is a natural and loves everyone she meets. Please view her pedigree here http://www.k9data.com/pedigree.asp?ID=597685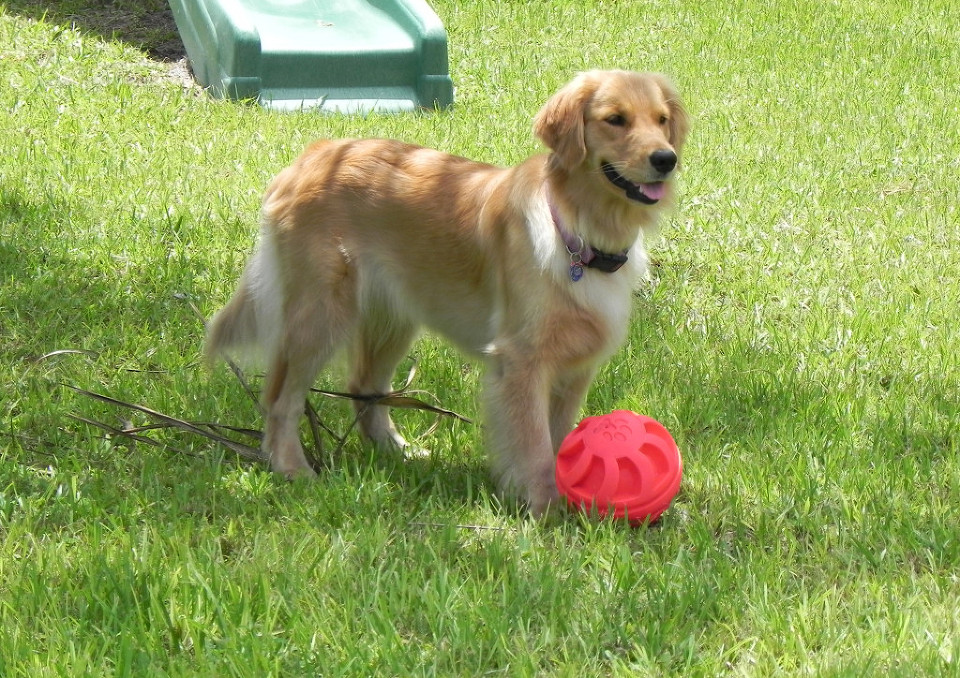 Chloe waiting for her ball to move!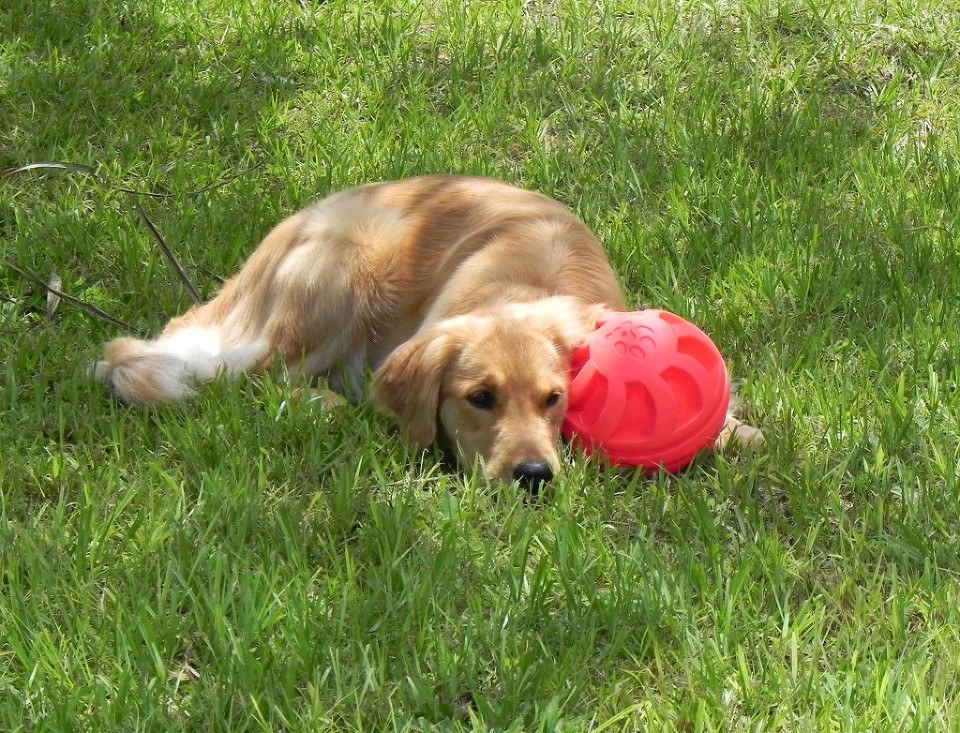 Celebrating her first Birthday at school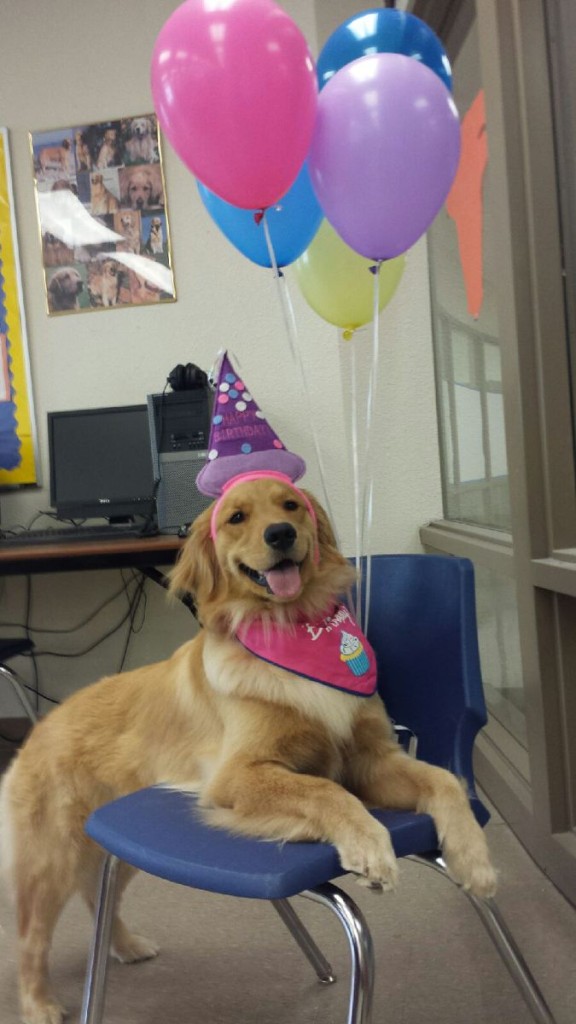 Anything for a cookie 🙂
Fun with Bubbles!
Pretty Girl
Chloe's dad