Cotton's puppies 2013. She had 6 boys and 2 girls and all are adopted.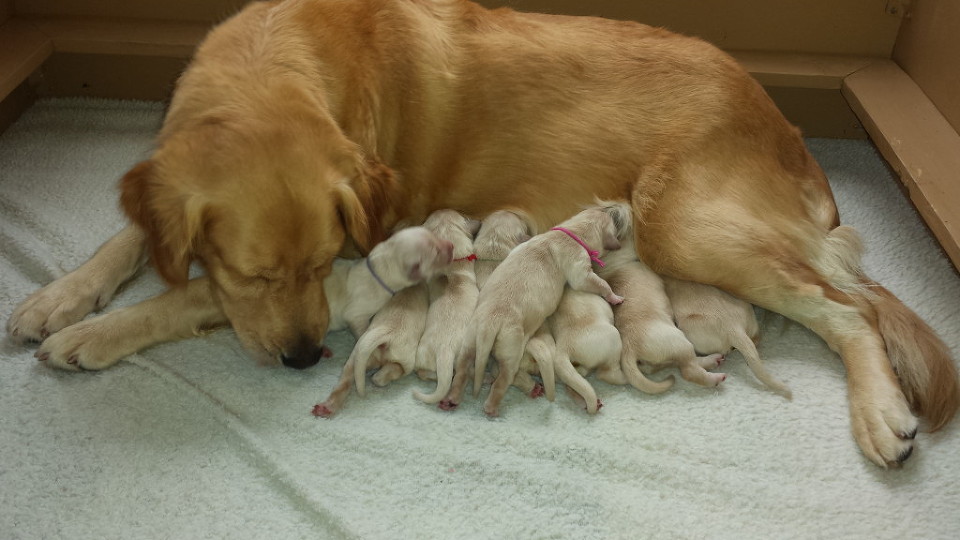 Eating and sleeping is all we do at this point in time 🙂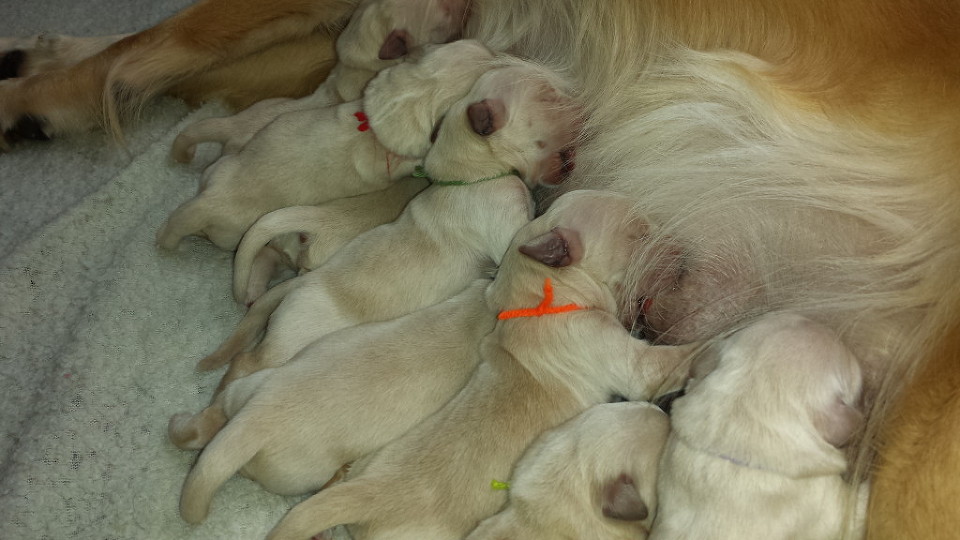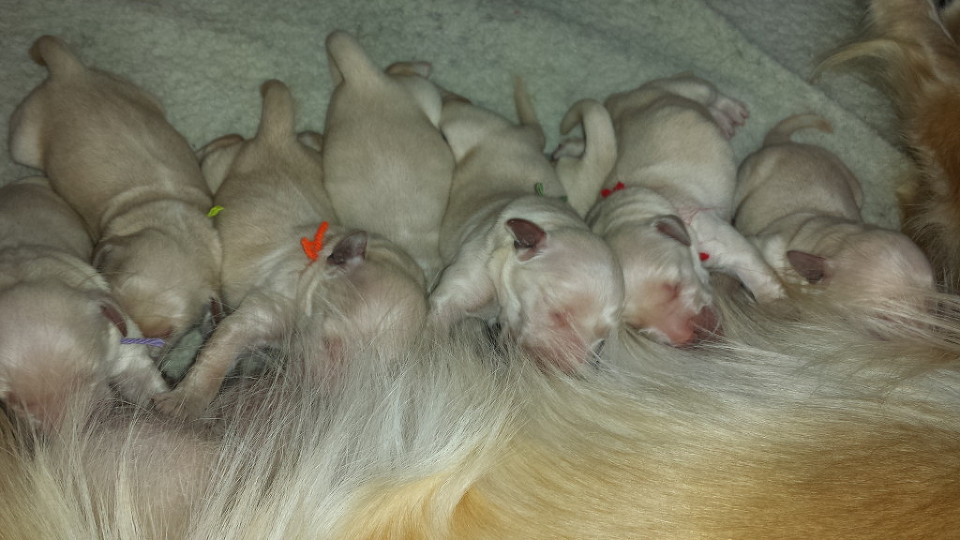 1 week old and doing great. Enjoy the video and pics! https://www.youtube.com/watch?v=09rfRAtcC1g
Two Weeks old and we are all doing great. Today we all got our first deworming and had our nails clipped. Our eyes are open and we have discovered our voices too now that our ears are open! Our exploration of the big world has just begun 🙂
Click here for video http://www.youtube.com/watch?v=b6cMtoXgqr0
3 weeks old now and they are getting active and using their voices too. They are amazing and beautiful! Here is your video for the week. I edited it to rotate but it may take a bit, so if it is sideways it will be fixed eventually 🙂
http://www.youtube.com/watch?v=mtYvqQG6GuY
Merry Christmas!!!!
4 weeks now and we are halfway to home and 2 weeks from visitation! These puppies have such great personalities…and appetities 🙂 Enjoy a video of their first "real" food.http://www.youtube.com/watch?v=vfreZLi-ZHE
They just got collars on today and were not happy to pose for our pictures below 🙂 These are just quick snapshots to introduce you. Much better in person!
Left to right…Blue, Red and Black boys
Green, green stripes and purple boys
Pink and raspberry girls
5 Weeks now and such amazing changes this week! Enjoy this playtime video 🙂http://www.youtube.com/watch?v=n__sx9HfiF0
OK moms and dads…here is your 7 week update. See you soon!