Glory had 3 boys and 5 girls (2013) and they are big and beautiful. Mom and babies are resting now and all is well 🙂 These pup are all sold.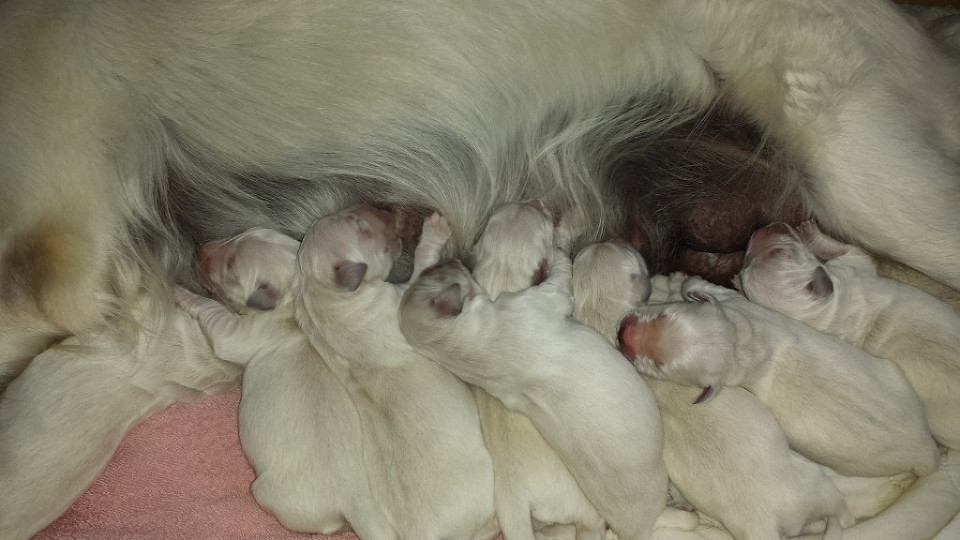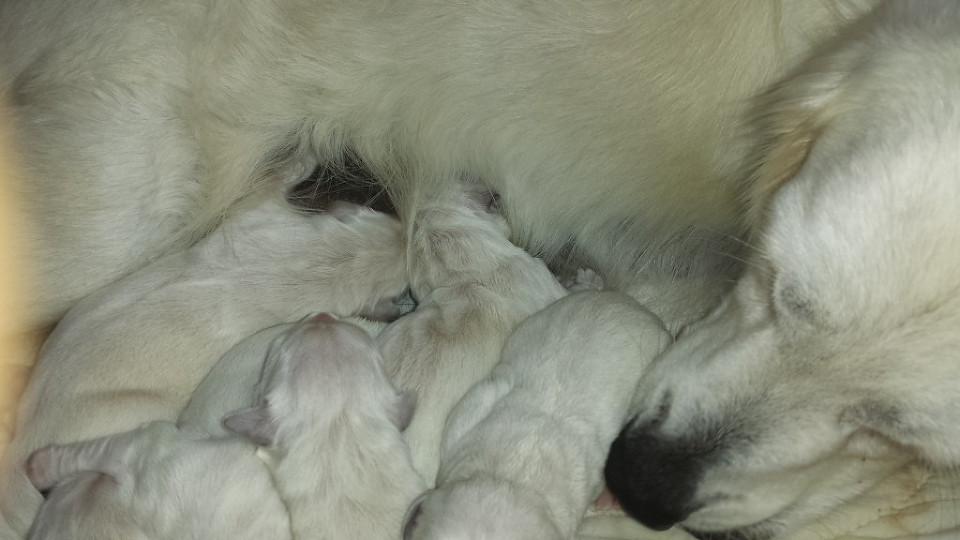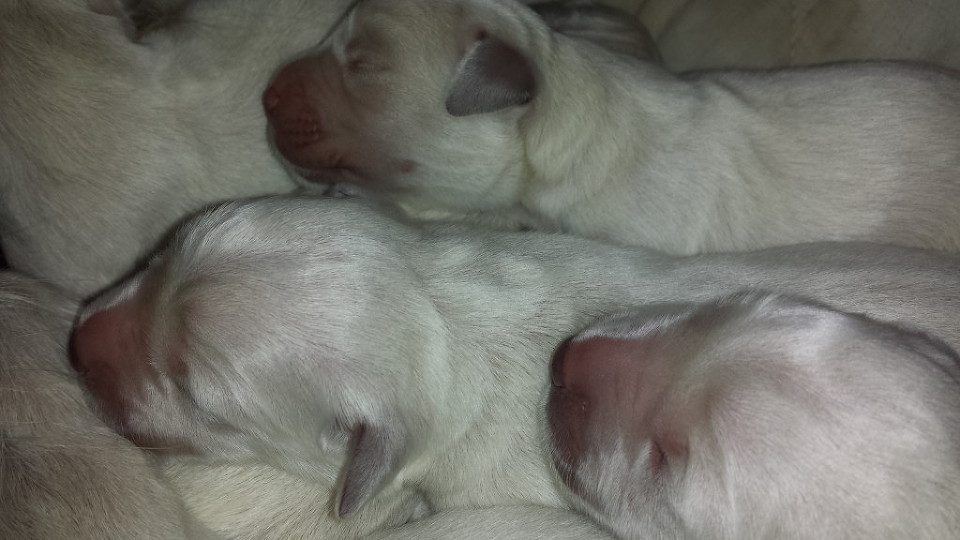 1 Week old today and all is well. We are growing great and have our dark pigment on our faces now…so cute! Click here for a quick video
http://www.youtube.com/watch?v=o1QIDz5sh-s
2 weeks old today! The puppies are gaining and very healthy. They had their first deworming and nails clipped today. Their eyes are open and they are wobbling around the box now 🙂 Enjoy the video of mommy with babies http://www.youtube.com/watch?v=U38JWlnoSqQ
Merry Christmas!!!!
3 weeks old today! Puppies are moving around a lot more and beginning to gently wrestle and chew on eachother. They are so much fun to watch play at this stage 🙂 When you see the video, the coloring under the bedding is the newspaper under the fleece. Sorry for no narration other than background noise but we had company and there was too much other noise! Notice the cute wagging tails 🙂
http://www.youtube.com/watch?v=YfYQ-p26QnE
4 weeks old and absolutely adorable! Enjoying dog food mush now with really good appetities. Everyone is weighing between 4-5 lbs. Enjoy the first meal video http://www.youtube.com/watch?v=qltMPZKZ37g
5 weeks old-Here is a video of Glory's pups playing with "Aunt Ruby" today. We gave Glory a break and Ruby LOVES playing with puppies. This is also good for the pups to have the interaction with other well mannered dogs as well.
http://www.youtube.com/watch?v=PrdFHoKgF10
7 week update! The puppies are weighing between 9 and 10 lbs and doing wonderful. Here is a video to hold you over until pick up. http://www.youtube.com/watch?v=8oiul5HjN9A