5 girls and 2 boys… all fat and happy. Scroll down to see the progress of the litter. Showing off her big belly before labor 🙂 All of these puppies are spoken for.
Pretty Girl!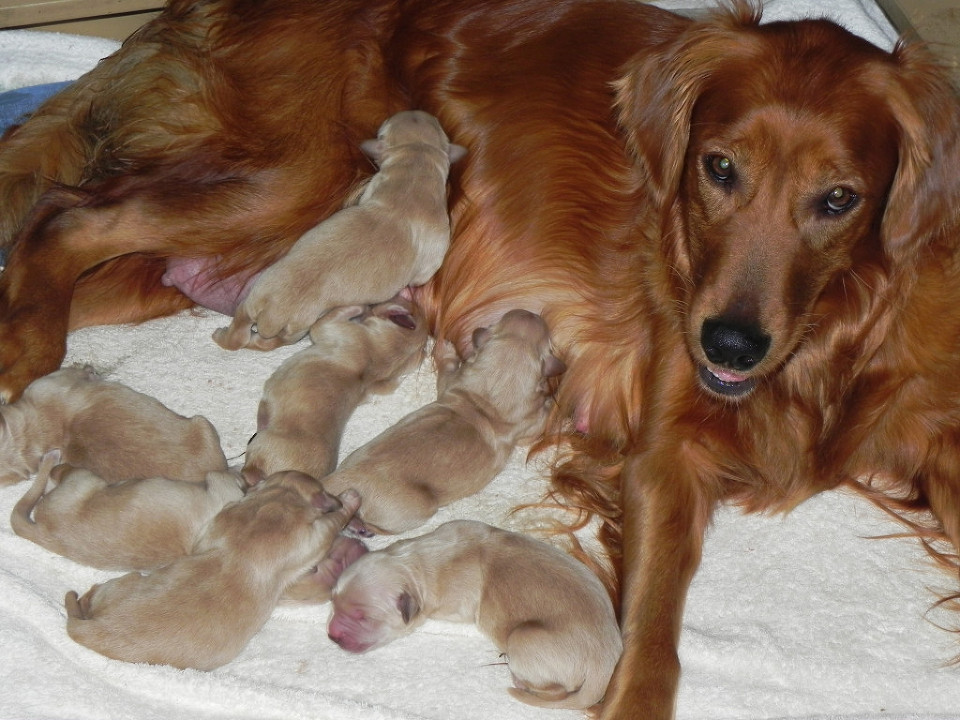 Beautiful babies!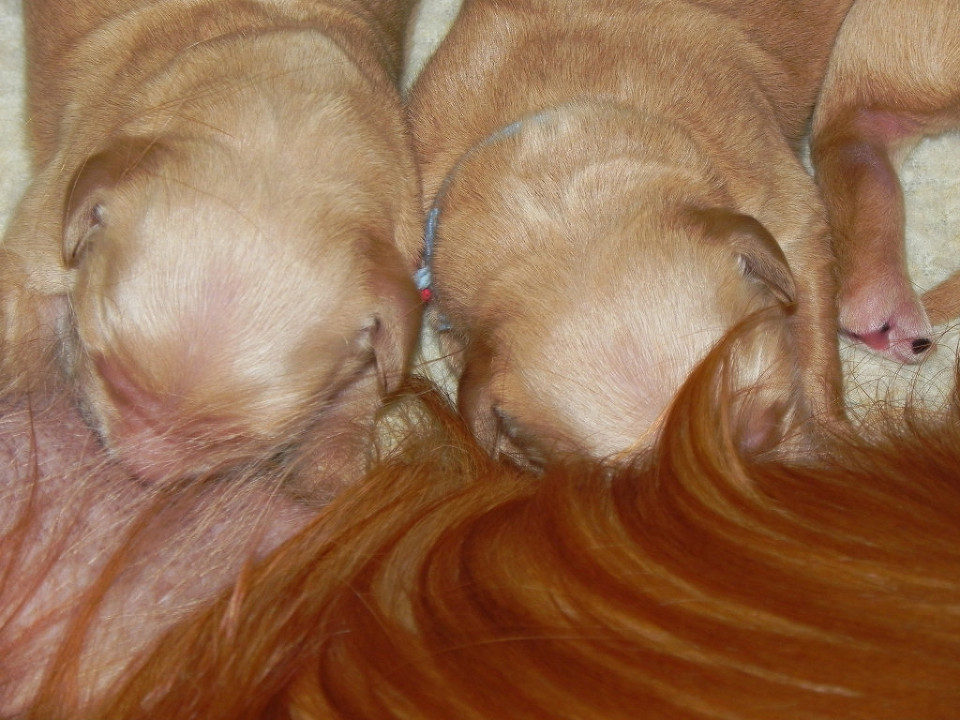 Sweet mommy 🙂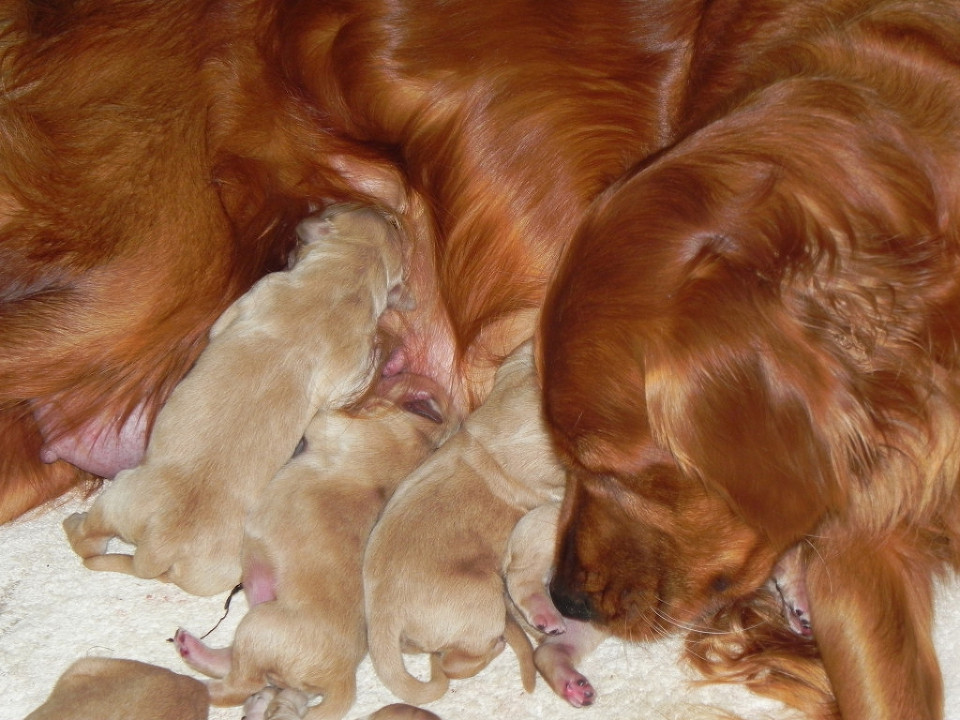 Rolly Pollies
snuggle bunny
See you next time!
1 Week old and these are some rolly polly puppies and weigh over 2 lbs already! Mommy has some good milk for sure 🙂
Loving on some babies and Ruby still wants her time too with her head in my lap 🙂
Precious little face!
Ruby is an awesome mom
2 weeks old…these puppies are big and beautiful!
A cute video of feeding time for you to see http://www.youtube.com/watch?v=iQKZHFmJm-w
All over 3 lbs already
Dewormed today and nails clipped. You can see their peepers are opening 🙂
Sweet golden sleep…beautiful profile
3 weeks old and doing great! Here is a cute video for you to enjoy.
http://www.youtube.com/watch?v=rKC4Wrn3hzA&feature=youtu.be
They are so big that they have to pile up to find a spot. Ruby is sweet to even still lie down with them. Most moms are only standing or sitting at this point. She loves to snuggle with them 🙂
They are starting their mouthing while playing. It is so cute to watch them.
"I think I can get your whole head in my mouth".
Playtime is over and it is naptime again…tough life!
4 weeks old and we are halfway to our new homes! The pups are doing amazing and all weighed 6 lbs today! They had their deworming and nail clipping and first real dog food meal of Life's Abundance today. Here is a video of the good appetites 🙂
http://www.youtube.com/watch?v=W4D-iDJJNfQ&feature=youtu.be
The new favorite nursing position 🙂
"Let me out of here!"
My grandson having fun with the puppies
Time for another nap…
 5 Weeks old and we are into everything! Quick Video http://youtu.be/iKUrX2bLCI8
Using papers like good babies 🙂
Cute face
Too much fun wears us out!
Great sleeping positions
6 Week update is a video this week. Its long so you will enjoy the interaction between Ruby and her babies. I will look forward to seeing you all at visitation this weekend!
Blue and Black collars are the boys-    http://youtu.be/GbKgzwMC0Xo
Since all of our families were able to visit this past weekend and the puppies will go home in a handful of days, I will be taking a break from updates and spending time with your babies until they go home 🙂